Sunday July 7th marks the beginning of NAIDOC Week, an annual week of nation-wide events and activities celebrating the history, culture, and achievements of Aboriginal and Torres Strait Islander peoples.
NAIDOC Week takes its name from the National Aborigines and Islanders Day Observance Committee, formed in the 1990s to help increase awareness of the status and treatment of Aboriginal and Torres Strait Islander Australians.
Each year, NAIDOC Week is built around a particular theme. The theme for 2019 is Voice. Treaty. Truth., the three key elements of reform called for in the Uluru Statement. An overview is available here.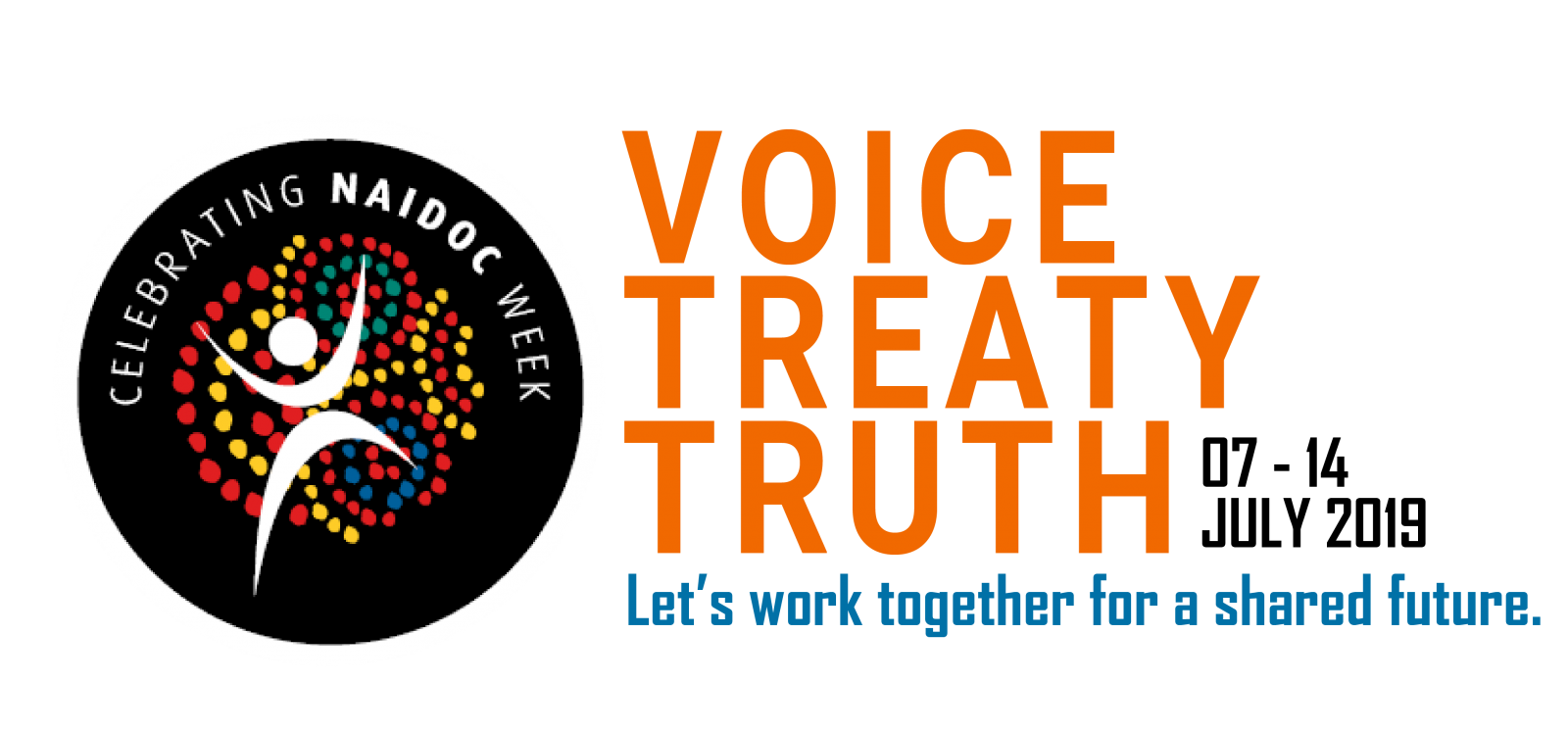 If you're looking for some NAIDOC-related things to do during the break, take a look at this year's program of events. It's a great opportunity to learn more about Aboriginal and Torres Strait Islander history, culture, and languages.
You might also like to explore QUT Library's extensive collection of books, films, and other resources focusing on Australia's indigenous communities. An excellent starting point is The Little Red Yellow and Black Book: An Introduction to Indigenous Australia.