Hi everyone,
This is Ha! Today, I would love to share with you some tips that will help you survive your next long-haul flight!
Winter break is here. As incoming international students or those who are up to an exchange semester, it is normal to worry about your upcoming long hour flight and wondering how possibly you could sit at the same seat for hours without getting bored or tired.
Drawn on my frequent air travelling experience in the past year, here are my 10 top tips to survive your next long -haul flight!
Never forget your neck pillow
A must-have item for every long-distance traveller! Have you ever imagined trying to sleep without being able to keep your neck straight, thus resulting in your morning neck pain and stiffness the following day? A neck pillow can solve it all, so don't forget it!
Wear comfy clothes
What is the second best thing you can do to treat yourself well on a plane? Wearing your favourite comfortable clothes! For me, my favourite in-air clothes are a 100% cotton T-shirt, a zip-up hoodie/cardigan, loose pants and comfortable shoes.
So, whatever works best for you and your relaxation, wear it!
Power up
!!! Attention !!!
A nightmare could truly happen if you got on a long distance flight and realised you totally forgot to charge your digital devices the day before and ended up entertaining yourself by staring at the front seat the whole long flight (very long). Before any long-haul flights, it is important to get your devices prepared by charging all your smartphone, tablet, kindle, or power bank beforehand so they will be ready by the time you need them for entertainment on the plane. (Some planes now had USB ports at your chair, but don't count on them working all the time).
Beauty secret 
I have a friend who always brings beauty facial masks on the plane as a way to keep up with her skincare routine even on long-haul flights. In fact, sharing the recycled plane air for many hours is definitely not the best way to treat your skin, so putting on a face mask is essential to keep your skin look fresh all the way go. An eye mask can also extremely useful for destressing and better sleeping.
Stay hydrated
Drink, Drink and  Drink! (Water! Not alcohol, since it actually dehydrates you)
Snack time!
No journey could ever be complete without food, neither is the air journey. Of course, there will be food on board, but the variety and amount are limited and meals are only served approximately every five hours. So, if you are kind of a picky customer and can easily get hungry, it's better to prepare your favourite snack from home and bring it on the plane. It's snack time!!!
Be active
Sitting in the same seat for such a long time is definitely one of the most annoying things ever. Good news my friend, you are allowed to walk around in the aisle when the plane is in the air. After a few hours of sitting, I highly recommend you stretch out by taking a small walk up and down the aisle, just to stay active and refresh your mind.
Load up your favourite playlist
Although most flights have an in-flight entertainment system these days, there might be some particular tracks or movies you would specifically want to listen to or watch on air. So, don't forget to load up your full favourite list of music and movies before!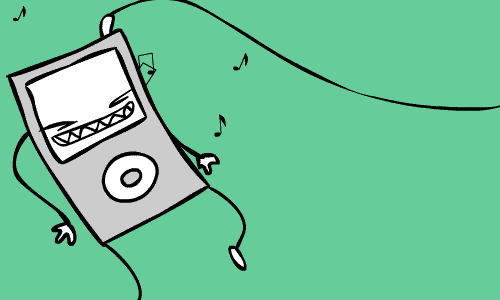 Pack your noise-cancelling headphones
What is the most common disturbing scenario that can happen on a plane? Sitting next to a family with a small child who cries all night. In that case, bringing your noise-cancelling headphones will certainly do the trick. Never forget to pack your handy headphones or at least a high-quality pair of earbuds as an alternative if you don't have headphones!
 Jetlag? Be prepared
Jetlag is definitely ranked as the most annoying issue that I've ever had to face whenever taking a long international flight. Here are my five golden rules to survive this!
Rule #1:

Opt for overnight flights

(easier to reset your biological clock)

Rule #2:

Adjust your internal clock

(adapt the local time to your daily routine)

Rule #3:

Avoid caffeine

before and during the flights

Rule #4:

Try to sleep on the plane

(even if you can only take short naps)

Rule #5:

Try to stay up until bedtime

when you arrive in the destination country

Source: Gifer

Now you are all good to go!