It's a little bit scary to think about it, but this year is my final year of university. I don't know how I feel about this because while a part of me kind of wants to graduate, the other part of me kind of wants to stay for a while longer. One thing I do know is that with university getting closer and closer to the end, I've really needed to find casual work so that I can finish the year with some sense of support behind me. To be honest, I've been trying to find a job since I left high school in 2012, and it was no easy task. But now, I've finally been successful in this adventure and because these things helped me out a lot when it came to getting the position, I thought that I would share the advice with all of you.
Make use of QUT's resources — One of the many things that I love so much about QUT is that it's always there to help in some way or another. I spent a long time trying to determine whether or not my resumes and cover letters were any good, so I was very excited when I recently stumbled upon this page, which gives excellent tips on writing resumes and cover letters. Better yet, QUT also provides resume feedback, which is a lifesaver if you can't quite spot the spelling and grammatical errors that other people might see in your application.
Look at ALL the employment websites — There's always some place out there that's hiring people for work, and it's just a matter of looking in the right places to find them. I highly recommend making a habit out of checking employment websites at least once a day, so that you don't end up missing out on any opportunities that you might want. My top three favourite places to search for jobs are the QUT Career Hub, SEEK, and SpotJobs. They're all very easy to use, and you can filter your searches so that it's easier to find what you want.
Find volunteer work — Up until last year, I had never done any sort of volunteering, which made my resume look rather unimpressive. I never heard back after I sent in my job applications, and I think this may be to do with the fact I hadn't done any sort of volunteering. Needless to say, I don't think it's just a coincidence that I've got work now that I've had two volunteering experiences. In other words, I highly recommend searching for volunteer work just as much as you look for paid work, especially if you want to build on your resume.
Do some research — Many of the places you apply for will most likely have a website, and it's definitely worthwhile to look at the website before you start working on your cover letter. By looking at a company's website, you'll be able to determine whether you've got the skills that they're searching for, and you can tailor your cover letter to show that you fit that description.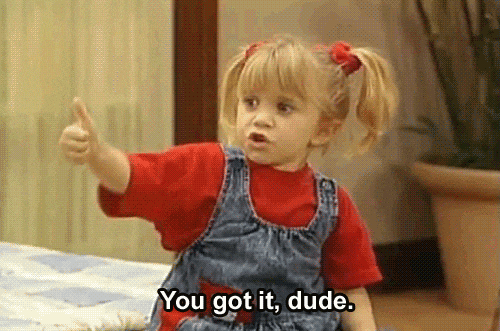 I have absolutely no doubt that the above points are what helped to land me a job in the end, and I'm sure that these tips will be helpful to other people out there who may be looking to find work. I plan to come back here in the very near future to post job interview advice but until then, if you have any other suggestions on finding work, feel free to leave them in the comments.